DVDless Dvorak Films, Part 3: The Way to Love
Year of Ann Dvorak: Day 21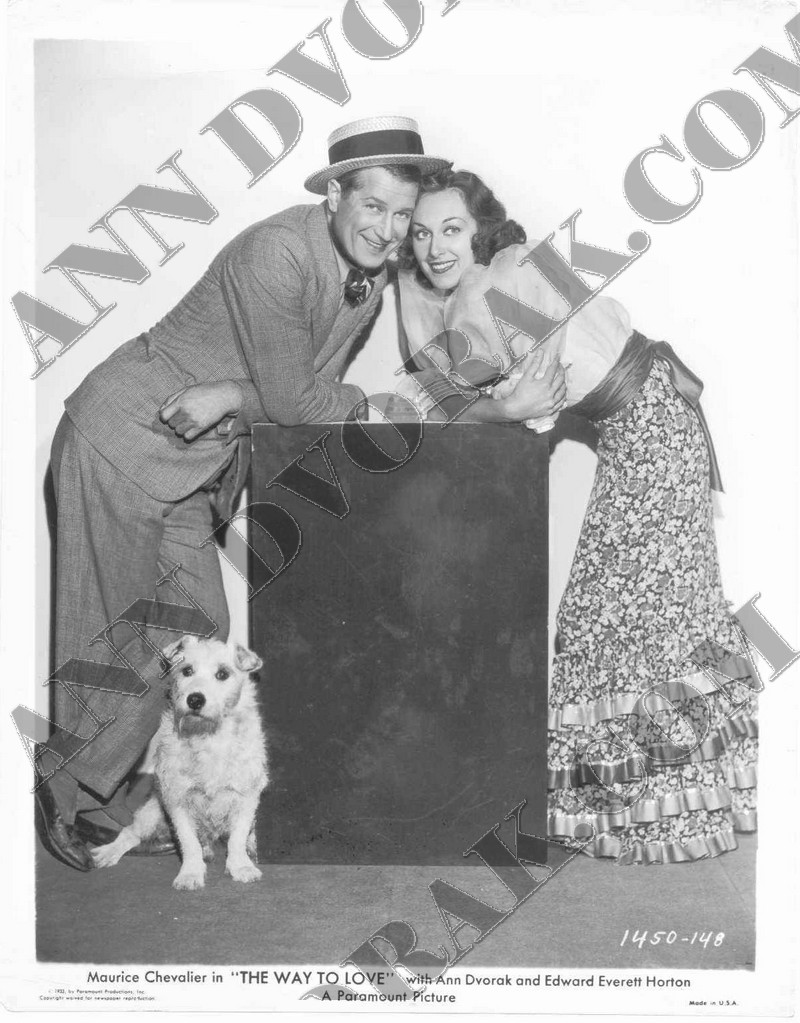 The Way to Love was the first film Ann Dvorak made after returning from her lengthy and unauthorized European honeymoon with Leslie Fenton. Considering Warner Bros. had purchased Ann's contract from Howard Hughes for a whopping $40,000 right before she took off, you'd think they would have put her back to work as soon as she returned in order to start making some of that money back. Instead they let her stew for awhile and finally loaned her out to Paramount for The Way to Love.
Like many Paramount features of the early 1930s, The Way to Love is an odd film starring Maurice Chevalier as a Parisian native who wants nothing more than to be a paid tour guide in the City of Lights. Ann Dvorak is a forlorn gypsy girl who Chevalier tries to rescue from an abusive ward.
Like I said, it's odd but watchable and Ann's character has a biting cynicism not seen in many of her characters so early on in her career. My print of this one is a VHS copy that stinks, so I would love to see an official release.
Likelihood of an Official DVD Release: Paramount films are not easy to come by and I doubt this is at the top of any release list, so a DVD is pretty unlikely.