Ann Dvorak & Max Factor
Year of Ann Dvorak: Day 362
In the waning days of the Year of Ann Dvorak, I am really digging into the vaults for content.
Here are scans of four 8×10″ negatives of make-up man Max Factor applying product to our darling Ann. She was used on a handful of ads to endorse his products, though I would imagine it was a stipulation of her Warner Bros. contract rather than anything she received side money for.
Since she's wearing an outfit from Three on a Match in these photos, I am assuming these were shot during the production of that film. That would place these around May/June of 1932, right before she walked out on her contract for that honeymoon we have talked about so often here.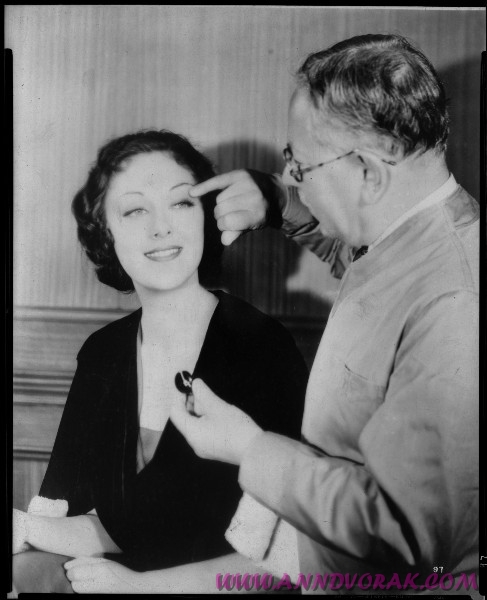 Isn't our girl just stunning in the capable hands of Mr. Factor?