Murder in the Clouds is going to air on Turner Classic Movies on Tuesday, May 11th  at  11:30am PST.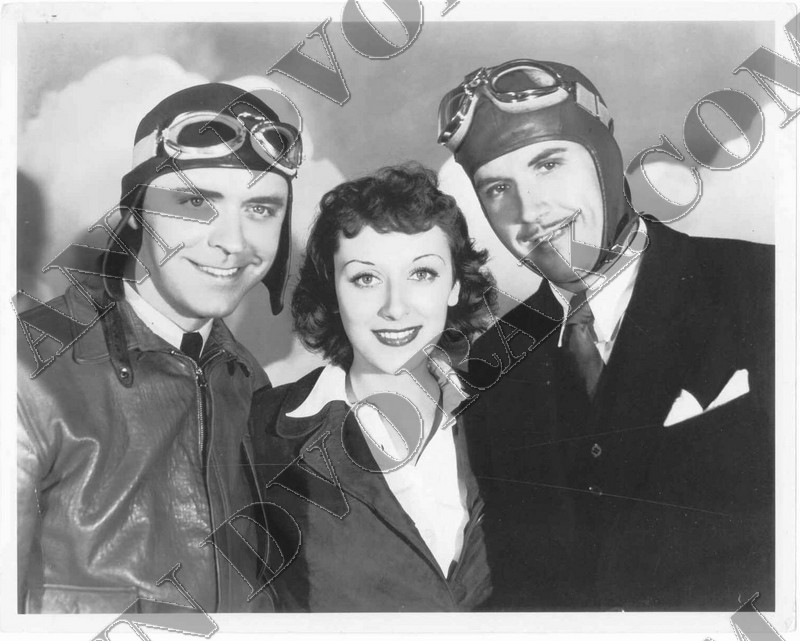 1934 was the most prolific year of Ann Dvorak's film career, in quantity if not always in quality. In the nine films released that year by Warner Bros, Ann mainly found herself in supporting roles and frequently as the devoted leading lady to the star of the film. Murder in the Clouds is just that with Ann playing faithful to Lyle Talbot, though at least in this film she gets to be a kidnap victim and uses her wiles to get rescued.
This hour long aviation drama with a Dore Schary story credit is not as strong as other 1934 offerings like Massacre and Heat Lightning, but is still more watchable than titles like I Sell Anything and Gentlemen Are Born. For some reason, it was the only 1934 Dvorak title readily available on DVD, until the Warner Archive recently released Midnight Alibi.
On a side note, the one-sheet for Murder in the Clouds is the most expensive Ann Dvorak poster I own. I can only guess that an airplane fanatic tried to outbid me on this one, unless there's a Lyle Talbot devotee out there who's passion matches mine for Ann-D.
Enjoy!