On October 18, 2013 by
Christina Rice
With
4
Comments -
Collection Spotlight
Year of Ann Dvorak: Day 291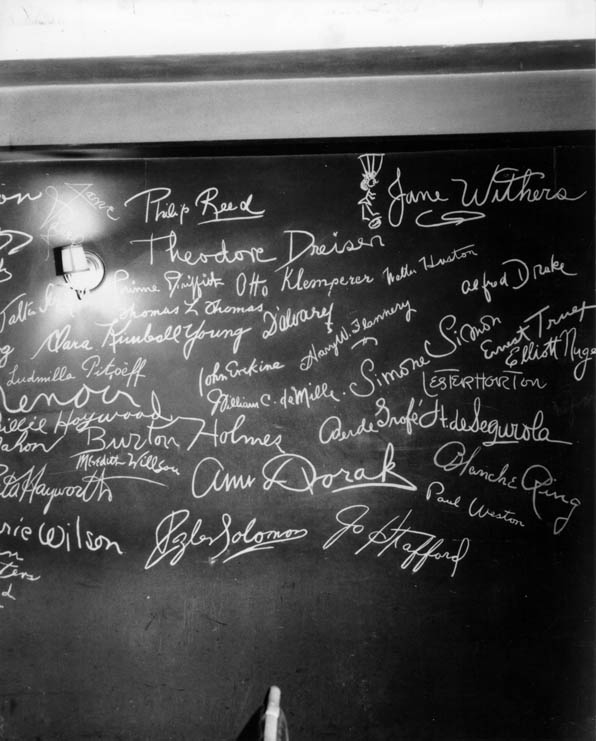 The photo collection I oversee is massive and is comprised of many collections, one of which includes photos from the Turnabout Theatre.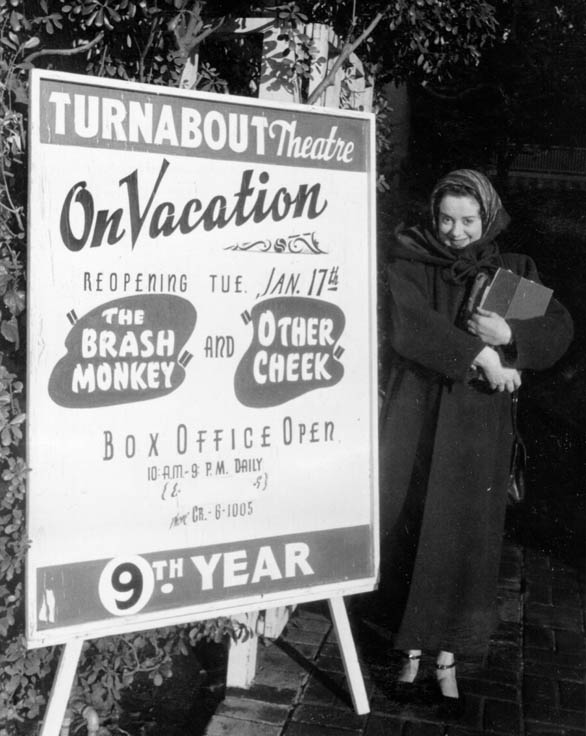 The Turnabout was a live performance/puppet theatre which operated in Hollywood from 1941-1956. It was run by Forman Brown, Harry Burnett, and Richard Brandon aka the Yale Puppeteers and got its name from the audience seats which could be "turned about" to view the puppet stage at one side of the theater and the human performers on the other side. Elsa Lanchester (above) was the most notable member of the troupe and talks about the Turnabout with great affection in her autobiography.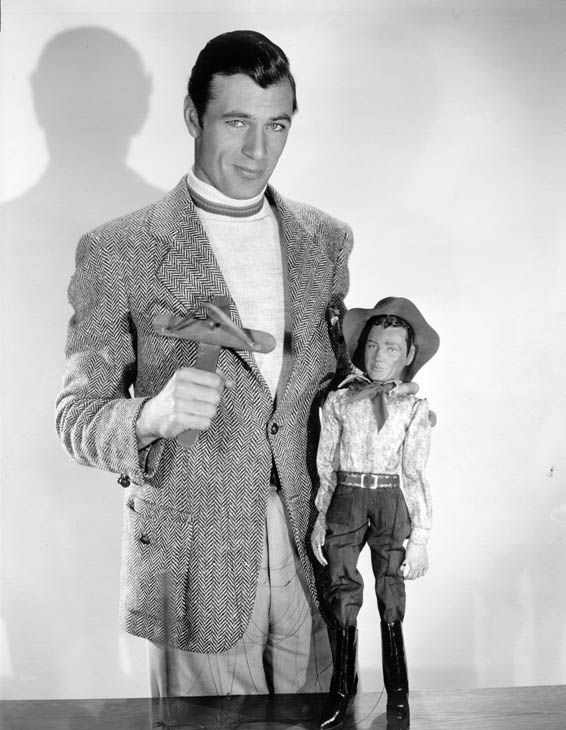 Celebrities could frequently be spotted at the theatre and the puppeteers would even make puppets in their likenesses, such as Gary Cooper or evangelist Aimee Semple McPherson (this is one of my favorite photos in the collection) .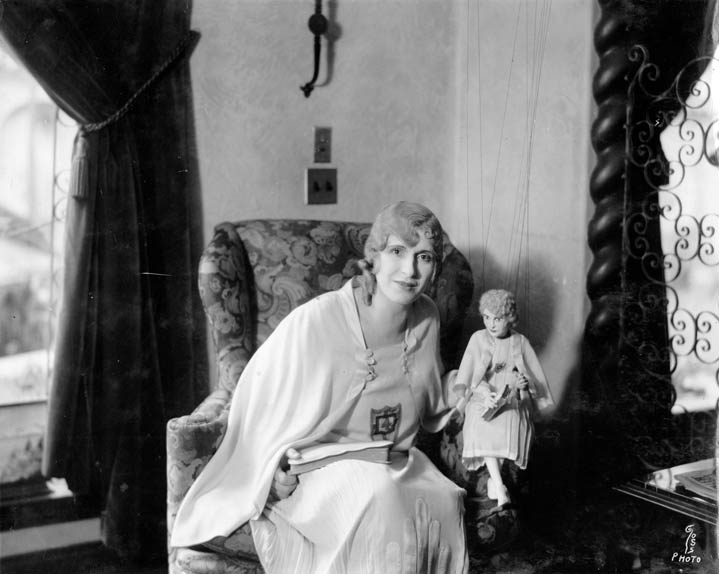 No, I don't think there was ever an Ann Dvorak puppet. However, the theatre had a large blackboard which the celebs were invited to sign. Back when I interned at the LAPL Photo Collection in 2004, I watched a documentary about the Turnabout which flashed the photo at the top of this post. "There's Ann Dvorak's signature!," I shrieked to my cat who was the only other living thing in my apartment. Â She was not nearly impressed as I was, but even all these years later, I am still tickled that Ann Dvorak visited the Turnabout Theatre.
It's also worth noting the Turnabout's place in L.A.'s LGBT history. In 1933 Yale Puppeteer Forman Brown penned the novel Better Angel, under the pseudonym Richard Meeker. The book  is now regarded as one of the earliest works of fiction to portray a gay lifestyle in a positive light.
All photos from the Los Angeles Public Library Photo Collection. The entire Turnabout collection can be searched here with great difficulty (we're working on it).