Year of Ann Dvorak: Day 195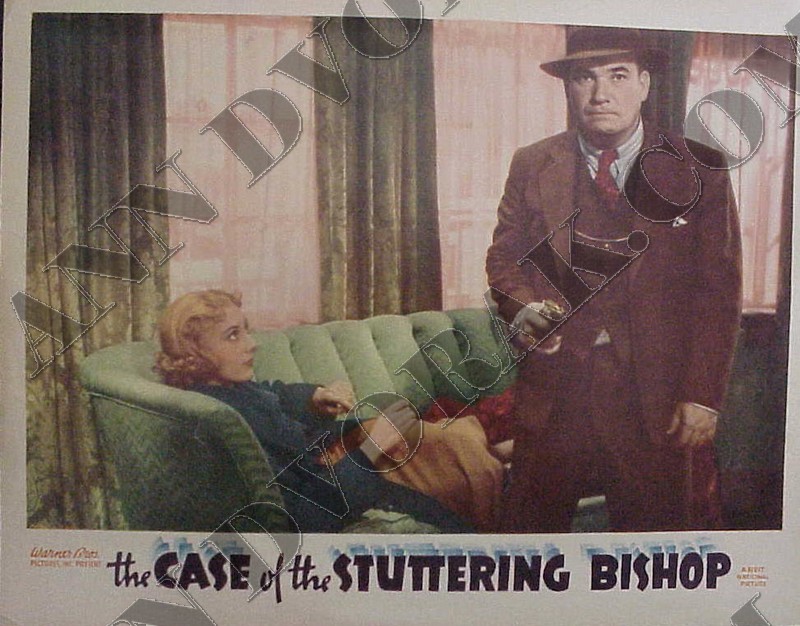 I swear, we just have a couple more days of looking at memorabilia from The Case of the Stuttering Bishop. Yesterday, we covered lobby cards for the film that were issued by the Other Company. Today, it's the official cards produced by Warner Bros.
Like the one-sheet, these lobby cards are simpler and have less graphics than their Other Company counter parts. In the late 1930s, Warner Bros. started using a linen-type paper for their lobby cards which have not aged well. Cards from this time period tend to be very brittle, which is why these ones in my collection have pieces broken off. Curiously, I have seen copies of the Other Company cards for sale multiple times over the years, but have seldom come across the Warner Cards.
In the film, Ann Dvorak wears a blonde wig as a disguise for a very short period of time, but whoever designed these cards must have been partial to blondes!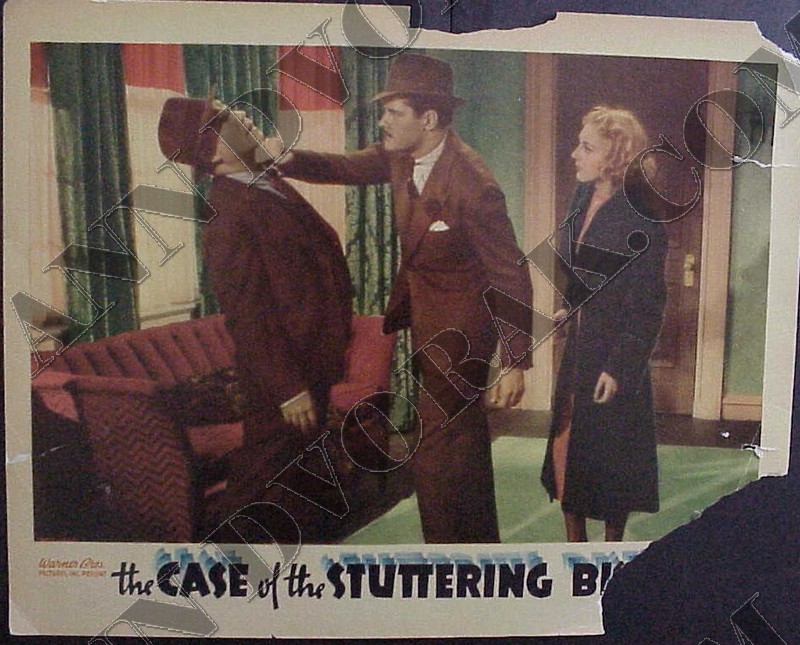 All three cards I own came from a defunct shop called the Hollywood Poster Exchange where I worked at one time. The shop was kind of a mess, which was part of its charm, and one day while I was rooting through a pile of paper on the counter, dug up one of these cards. "Look Bob," I proclaimed to the owner, "Ann Dvorak!" He just rolled his eyes and went about his business. I checked the files and found the other two cards. I had another job at the time and usually worked for store credit at the poster shop. I eventually worked off the Stuttering Bishop cards, which were $15 dollars a piece.